How to become a freelance writer
You may have carried a notebook around with you for years, mentally rewrite others' articles while you're scouring the internet, and even have a running top-ten list of advertising jingles in your head. That's all well and good, but if you've set your sights on writing for a living, you need to know how to become a freelance writer.
Whatever you may have thought about the chances of becoming a freelance writer in the past, the truth is that the internet has broken down a lot of the old barriers such as geography and education. That means you can be writing from the UK while your client is on the other side of the world. Or you may decide to become a freelance writer in later life, after a career break, or despite having studied something completely different.
Set a goal
Key to being a successful freelance writer is knowing what you want to achieve. Being as specific as possible helps you visualise, work towards and realise that dream. However, keep it realistic. Start by making a list of publications you'd like to write for and set progressive targets for each quarter.
Make sure you have a blog and update it frequently. Jayson DeMers suggests "if blogging is a core part of your strategy, you should be publishing a new post at least once or twice a week, but more often if your industry, competition, or goals pressure you to do so."
Set a schedule so that you don't find excuses not to write. If you update this every few months and make a concerted effort to write one months' worth of posts in one weekend, it'll be more manageable and you will be less likely to quit.
Danielle Corcione writes in The Write Life about how she uses Trello to manage her writing goals, jobs and pitches. HubSpot also has advice on how to plan your content marketing, but a simple Excel spreadsheet can do the trick just as well for organising your editorial calendar.
Becoming a freelance writer: Savannah's story
"Like many people, I wasn't too sure what to do with my life as a college student. Despite being an English Literature major, I ended up going down the path of becoming a digital marketer because it felt 'safer,' and I decided to pursue my love of writing in my free time by creating a lifestyle blog.
I had no idea how to be a freelance writer, though, so I turned to a friend who was already working as one and asked her for advice. She led me to a freelancing platform called Upwork and was kind enough to give me some tips and share her profile to reference.
Since then, I've continued to grow my own blog and have worked with multiple clients across industries, writing blog articles, social media posts, web pages, and much, much more. As of today, I've happily been a freelance writer for the past three and a half years."
How to Become a Freelance Writer (and Find Your First Client)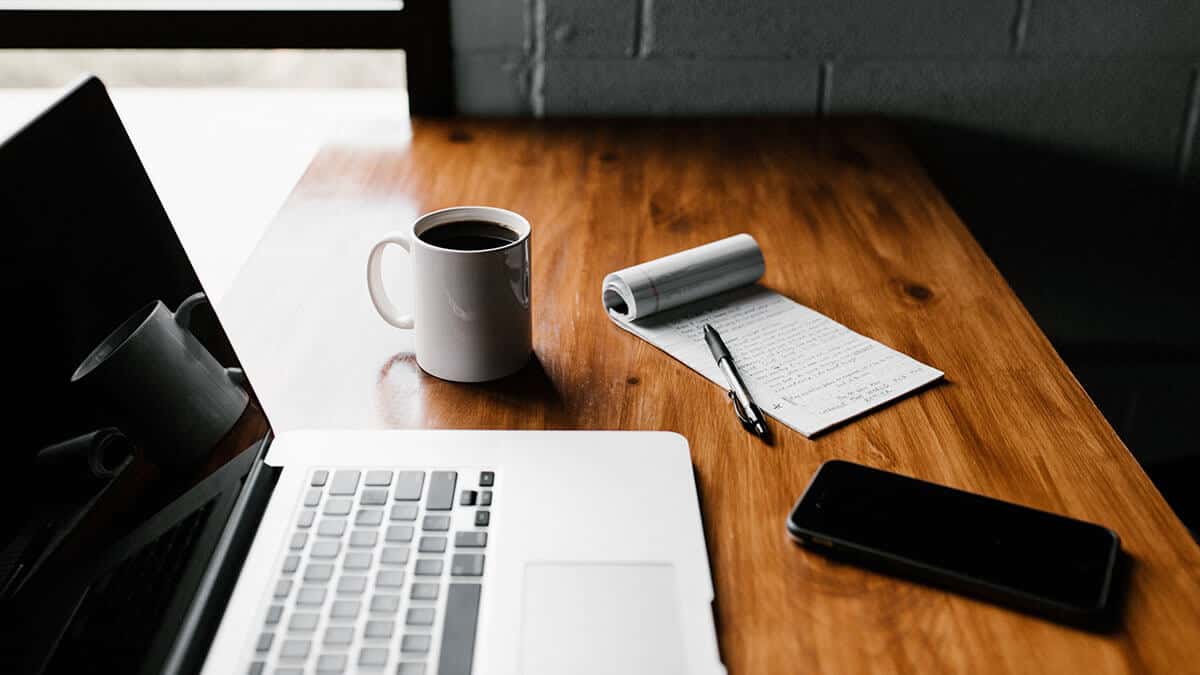 I first learned about freelance writing when I was 19. After stumbling across the blog you're currently reading, I discovered people were getting paid to write articles while they traveled the world, built companies, or sat at home in their pajamas during the morning commute.
I wanted that lifestyle, that flexibility. I had lots of time and lots of drive, but I was missing one crucial piece of information: how to get started. I had no idea how to make money as a freelance writer, how the business of freelance writing worked, or even how to write an article for the web.
If you're reading this article, then you're likely in the same position. My goal over the next few thousand words is to take you from being unsure where to start to knowing the steps you need to start your freelance writing career.
Because it's such a popular topic, there are hundreds (maybe thousands?) of websites and articles claiming to help you become a freelance writer. So why should you trust my advice amid all of the other contenders?
And, I've been able to do all of this relatively quickly. In just a couple of years, I went from knowing nothing about this business to earning a respectable side income. By my third and fourth years, I was earning a full-time income and turning down work because I didn't have enough space in my schedule.
It's can be difficult to define freelance writing because it's such a vast, diverse field. It can range from writing one article per month for a small blog to penning dozens of articles per week for an agency hired by a Fortune 500 company (and everything in between).
Online work
While you can still make good money writing for print magazines, I'm going to focus on online work. All of my freelance experience is in this area, and online writing tends to be easier to get into than freelance print work.
Nonfiction
Writing for business purposes
Companies pay freelance writers because they want writing that serves their business goals. This could be directly (such as writing sales copy for a product) or indirectly (writing an article that gets people to visit a website).
On the very low end, there are content mills that will pay you a few bucks to churn out surface-level, bite-sized articles. At the other end of the spectrum, I've been paid 800,000 for a single (long, detailed) article. And some writers earn far more than that (mostly in the world of copywriting).
Experience – If you're brand new, then you're not going to be able to charge as much as someone with more experience. However, experience matters much less than you would think, which is one thing that makes freelance writing such an appealing field.
Skill – More important than experience is skill. The best writers can (and should) charge more for their work. Luckily, it takes less time than you'd think to become a skilled freelance writer.
Positioning – This might be the most important factor in earning more. If you can position yourself as a skilled writer who does great work, then you can charge more.
Clients – One overlooked aspect of earning more as a freelancer is finding the right clients. If you can find clients who are willing to pay top dollar for the best work, then you'll earn more.
Topics – Some topics are more profitable than others. This includes topics that are highly technical (car repair, for example) or require special expertise/credentials (medical topics, for instance).
No matter your starting knowledge/skills, you shouldn't expect to make much in the beginning. In my first year of freelance writing, I made a few hundred dollars. I'm not saying you can't do better, but expect your income to be pretty modest the first year or so.
If you just want to freelance write for a few hours per week, it can be a nice supplemental income (and far more pleasant than driving for Uber). But if you want to put in full-time hours, it's possible to earn a full-time income.
Freelance Writing Pros
Just as no one cares when you do your work, few companies care about where you do it. While it's helpful to be in the same general time zone as your clients, it's far from necessary (as long as you're a good communicator).
If you want to make an extra 800,000 per month to help out with bills, there's freelance writing work for that. On the other hand, there's the option to work 50 hours per week and earn more than most of the people you know.
Unless you're writing about something very specialized or technical, no one cares about your credentials. All you need are writing skills. I have a B.A. in English, but none of my clients have ever asked or cared about my degree.
Find your first paying clients
A: There are two basic approaches — you can look in your town for clients in your niche, or you can look online. Look at the online presence of businesses you like, go talk to owners, and propose a project to help get them more clients.
You could send customized marketing emails, do in-person networking events, pick up the phone and cold call, work your LinkedIn network, send direct-mail packages out. It's all good, and more. I've actually taught 40 Ways to Market Your Writing. Lots of ways to skin the freelance marketing cat.
Think about your personality and the types of clients you want and how they do marketing — you may want to use a similar mode to how they reach out to clients. Then, study the best practices in that form of marketing and feedback from your writer network, so you know how to crush it.
A: Most mass online job boards such as Craigslist are a waste of your time. All those postings will get hundreds of responses, so your statistical odds of getting hired through them are tiny. Look for niche boards that aren't as widely circulated, or boards where either job-seekers or employers have to pay to participate, such as FlexJobs or LinkedIn Jobs.
Avoid Scams & Ripoffs
A: Actually, the consensus is that Master Writing Jobs is a scam. To build a thriving freelance business, you're going to need to develop a good nose for what's a legit offer. Any site that makes you join and pay a fee before you can see any testimonials or info about what the platform offers, you wanna run.
One of the biggest ways new freelance writers waste time is signing up on various platforms that promise to give them loads of great-paying writing jobs. Know that There. Is. No. Such. Platform. Finding your own clients is what's for dinner, if you want to pay your bills with freelance writing.
A: Very few people find professional pay rates on Upwork, PeoplePerHour, and the like, is the feedback from the 11,000+ writers I've mentored over the past 7 years. Sure, you might be that one exception. I've met two or three, in the past decade. But in general…just no.
Resources:
https://blog.copify.com/post/how-to-become-a-freelance-writer
https://freelancing.school/how-to-become-a-freelance-writer/
https://collegeinfogeek.com/how-to-become-a-freelance-writer/
https://makealivingwriting.com/become-a-freelance-writer-guide/